Top 10 Most Promising Social Media Marketing Companies in India 2022
As social media marketing grows in popularity, Social Media Agencies are becoming increasingly powerful in the industry. The rationale for this is that the world is getting more digital, and old marketing tactics are no longer viable for staying competitive. 
One of the most crucial things you can do as a business owner is to employ an online marketing platform. Undoubtedly, the services provided by a Social Media Agency may help your company generate a lot of money.
Some of the most common benefits of social media marketing include brand recognition, attracting prospective customers, targeting them with Online Media Magnets, generating leads, conversion, and an increase in ROI.
Many businesses lack the time and experience required to operate their digital marketing. Instead, they pay online marketing companies to help them communicate their narrative on social media. In some cases, this may mean handling corporate social media accounts, while in others, it may include PPC social advertising.
Digital marketing is one of the most effective approaches to handle these issues and improve brand exposure. Through social media marketing, a company may engage with its target audience, improve sales, and provoke viewers to its website. A strong social media strategy can expand your brand's visibility in several ways.
That's why it's a good idea to hire a social media marketing company to do the essential tasks for you. They are knowledgeable with the technology, terminology, and instruments required to get you launched on the way to success.
Therefore, we've compiled a list of the best social media marketing companies in India so you can find the best fit for your business.
Listed below are the Top Social Media Marketing Companies in India!
1. Pinstorm
Pinstorm believes that companies' marketing techniques must be transformed. The world is changing by the minute, free media has a larger audience and more reliability than paid media, and where prospective customers talk about you and your competitors around the clock. Brand building in today's digital era requires challenging traditional thought.
In a world that necessitates a new way of thinking about business and branding, Pinstorm provides an entirely new strategy to create your brand in the digital age. A strategy guided by a different attitude – one in which the invention of the product offering can be much more powerful than innovating in TV advertisements, and in which outsmarting the competition is preferable to outspending them.
The organisation integrates SMO strategy, research, viral videos, Facebook campaigns, Twitter updates, search optimization, user experience, site design, advertising, mobile-friendliness, social media marketing, and analytics in an outcome-driven custom-built approach.
They can help you build your brand, customers, and marketing through advertising, digital marketing, consultancy, Social Media Marketing, product design, software development, training and ongoing mentorship. Founded in 2004, with headquarters in Mumbai, the Company has 51-200 employees. ICICI Bank and Cadbury Dairy Milk are two of its most notable customers.
2. WATConsult
WATConsult is a broad community of people who are concerned about everything digital. They are moved by insights and energised by ideas. In our always-on world, they build narratives out of data, creativity, and pure intuitive feelings. It is a powerful online organisation that can assist you in achieving all of your digital marketing goals when developing your company's presence online.
They come in to help you organise your marketing operations better and provide an appropriate brand strategy for your path through the digital world. With a combination of programmable targeting and detailed audience assessment, WATConsult assures that your voice is not lost in the noise.
It presents diverse services to its customers including social media marketing, online public relations, online reputation management, and social media auditing. It incorporates marketing on the Internet, Marketing using mobile devices, Website Development, Mobile Application Development, SEO and SEM.
WATConsult was founded in 2007 with its headquarters in Mumbai, India. It has assisted different businesses in their efforts to market their brands through digital media. Its clientele includes Tata, Mahindra, Godrej, Reliance, Bajaj and others. WATConsult became a member of the Dentsu Aegis Network in January 2015.
Among the honours they have garnered are the IAMAI Digital Award, the Reliance Group Youth Marketing Award, and the DMAi Gold Lead Search Campaign Award. They even received the DMAi Digital Bestseller Group Award.
3. Gozoop
Since its inception in 2010, the globally reputed Digital Marketing firm Gozoop has been committed to empowering businesses by improving their online reputation. Ahmed Naqvi, Rohan Bhansali, and Dushyant Bhatia are the co-founders of Gozoop. 
Gozoop, headquartered in Mumbai, India, is a world-renowned digital products and services firm. It is the biggest independent digital media company in India. It has headquarters in Mumbai, Singapore, and the United Arab Emirates.
Mobile advertising and online commerce are two illustrations of their integrated digital initiatives. Another type of Internet Public Relations is Online Public Relations (OPR). Gozoop launched another site, Decidebuddy.com, in August 2012, which is a review portal to help people make purchasing decisions.
Gozoop has collaborated with a variety of customers, including the Mumbai Indians and the Dell-India Bulls of the Indian Premier League, BMW Ferrara, Asian Paints, Amazon-Mod and others. The Economic Times named Gozoop as one of the top 100 companies to work for in 2015, making it an excellent organisation to begin or enhance your professional career.
4. EveryMedia
EveryMedia Technologies Pvt. Ltd. is a communication strategy corporation specializing in handling web-based properties of other companies and creating multimedia presentations for their websites, including film and brand communication strategies, with a special emphasis on digital and mobile marketing. 
They have assisted some of the world's most well-known brands and businesses in adopting social and digital media outlets as a Social First Digital Agency. Their digital marketing mechanism offers a variety of services, including social media listening, content generation, and analytics, to mention a few.
Its inventors, developers, and technicians are industry thought executives, providing comprehensive online marketing campaigns. Digital rights management, SEO, SEM, social media, website development, content monetization, online public relations, and a variety of other services are accessible.
Mumbai, Bangalore, Hyderabad, and Delhi are four cities in India where their branches are located. In addition, they have a presence in the United Kingdom. Their customers include several well-known brands, including Idea, HDFC, Hyundai, Whistling Woods, Yash Raj and Eros, Franklin Templeton Investments, Star Plus, HUL, Nokia and Just Dial.
EveryMedia Technologies Pvt. Ltd. was named the Leading Digital Marketing Company of the Year at the 2015 Brand Achievers Awards, in recognition of its exceptional undertaking in the field of digital marketing.
5. MyDigital Crown
MyDigital Crown was founded by entrepreneurs who believe that digital marketing and social media have the power to change the digital market. The Corporation MyDigital Crown is a Mumbai-based company. 
As a Top Digital Marketing Company, they provide a full-service online marketing mechanism that has excelled in the digital world for more than three years. They ensure that every aspect of your marketing campaign is set up to guide customers to your final goal, whether that aim is a website or a social platform like Facebook or Twitter. 
They understand how to provide great and measurable results for their customers in a variety of industries. MyDigital Crown's SEO Expert consultants are a competent group of professionals who specialise in Search Engine Optimization (SEO). They are committed to putting you at the top of the Search Ranking results that you are looking for. 
Creative professionals, Google Certified, technical leads, content writers, designers, and developers are their top SEO Experts. They deliver SEO services to a wide range of competitive industries in India. They have worked with small and medium corporations, as well as small and medium-sized brands.
6. Media2Win
Commencing as a full-service online agency in 2005, with its headquarters in Mumbai, their focus was in establishing integrated digital marketing strategy, social media strategy and planning, constructing websites, and producing brand campaigns. Innovation has always been an integral part of the process of establishing Media2Win.
Media2Win has worked with some of the most prominent clients including Tata Sky, Kotak Life Insurance, Ericsson, The Times of India, Nestle, Britannia, UTV Movies, GSK – Horlicks & Boost, Bajaj Auto, and many more.
They have won many awards including  ABBYs, Yahoo Big Idea Chair, IAMAI, and AAAI for their work on UTV's Barfi app, Tata Sky's Adult dost, Nestle Everyday recharge campaign, and Tata Indicom's PMS issues campaign.
Their desire to stay ahead of the curve and lead the trend rather than follow it has been constant over the years. They developed from a full-service digital firm to a company specializing in delivering Sales Accelerator (Digital Consumer activation) services and developing mobile apps as a result of this single-minded approach.
They have partnered with some of the top consumer brands in India, including Britannia, Nestle, Hershey, Disney India, Coke, Mondelez International, General Mills (Pillsbury), Ferrero Rocher and have managed over 50 million responses using Sales Accelerator. Aside from SMS, IVR, and online integrations, their cloud-based forum enables effortless participation and campaign tracking.
7. Mind & Matter
Mind & Matter is a comprehensive marketing and advertisement agency that specialises in both online and traditional marketing and advertising. The organisation assists its customers in outthinking their competitors and particularly advancing their brand.
As one of the top Social Media Agencies, Mind & Matter drives brands to develop a complete niche for the business on Social Media Platforms. Mind & Matter's integrated advertising strategy provides creative guidance to its customers' traditional TV and radio advertisement requirements.
Mind & Matter was founded in 2004 in Kolkata, West Bengal, and its major services include graphic design, digital marketing, email marketing, content marketing, video marketing, amazon marketing, and search engine marketing. Spencer's, ICICI Bank, Tata Indicom and Aircel are its most significant clients. 
8. Brainwork Technologies
Brainwork Technologies, based in New Delhi, was created in 2002 and employs between 51 and 200 people. Unlike others, it claims to provide engaging content that keeps users hooked. The company takes pride in its motto of providing quality services to its customers.
Brainwork Technologies is a complete-service web solution provider that specialises in consumer-focused web design, web development, SEO, and content creation." Quality" is the most critical factor in all aspects of their work, and they make certain that their suggestions assist you in getting an immediate skilled web presence cost-effectively.
As a result of their expansive experience, they are capable of handling a wide spectrum of web design and development projects. They can provide out-of-the-box advertising solutions for your website and online business, including SEO, SEM, directory suggestion, web advertising, link building and other Internet marketing services.
They place a premium on giving informative material on the site to keep users engaged. They can successfully cater to consumers from many industries and countries since they are well-versed in diverse forms of web content writing like article & blog writing, SEO writing copywriting, press release writing, and others. 
9. BC Web Wise
BC Web Wise is a complete digital agency company headquartered in Mumbai that was founded in 2000. It has branches in Delhi and Chennai. Chaaya Baradhwaaj is the founder of BCWeb Wise. Because of its philosophy, BC Web Wise distinguishes itself from other digital agencies. 
It has a reputable client base and delivers a full range of digital marketing services and solutions. The company has served clients in a variety of sub-domains, including strategy, design, and managing Web Marketing, Mobile Marketing, Media, and Branding web search and social media marketing, video and animation development.
Sunsilkgangofgirls.com, an all-girls online community, was BC Web Wise's most powerful digital effort in India. This campaign established BC Web Wise as one of the biggest and most powerful digital agencies in India, moulding benchmarks for digital marketing in the future.
The Economic Times has identified BC Web Wise as one of India's Top 10 Digital Agencies.  Among other honours, BC Web Wise was recognised by Adobe in 2011 for Excellence in Shaping Customer Experiences. The brand has received over 300 accolades, including gold, silver, and bronze at India's most renowned advertising festival, the Abbys. BC Web Wise has also received the Asian Effectiveness Awards, the Kyoorius Award, and the CMO Digital & Social Award.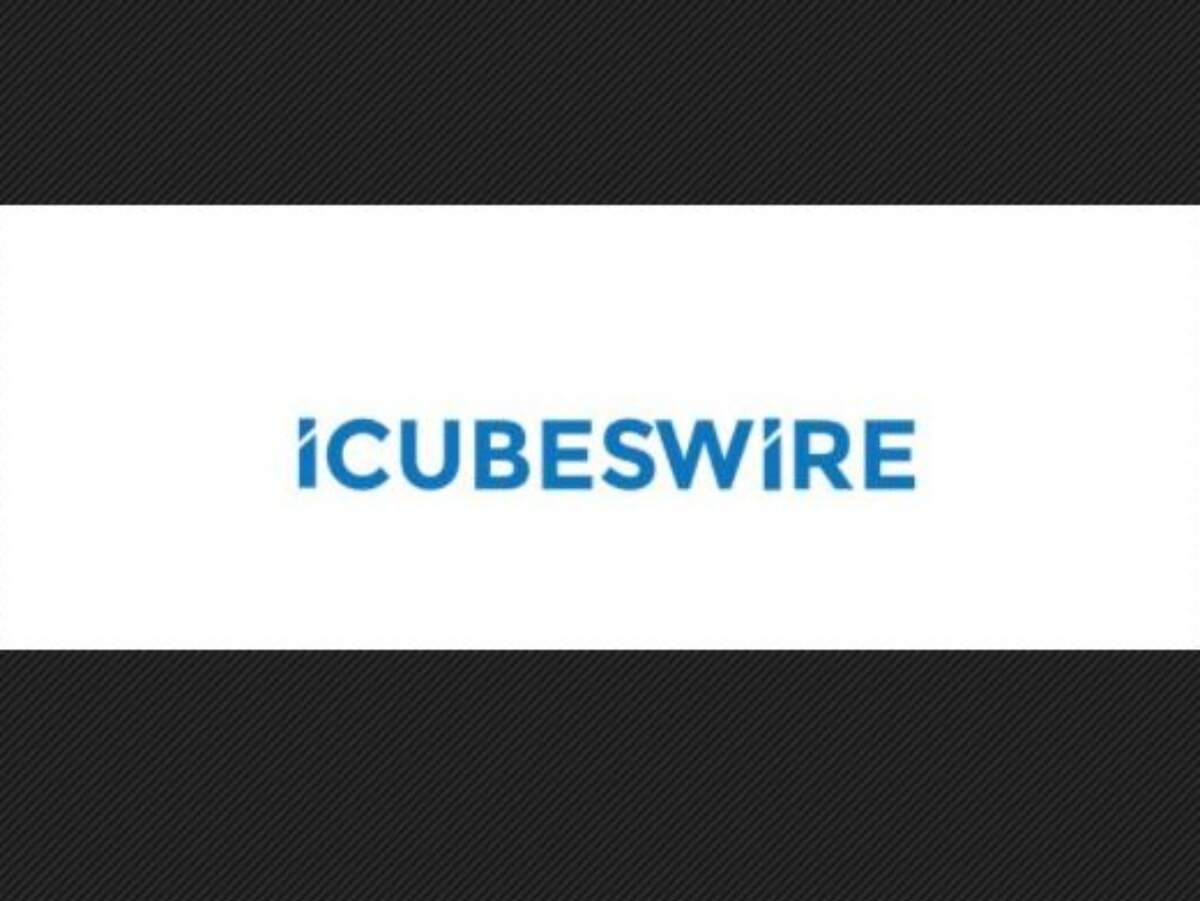 10. iCubesWire
iCubesWire, a digital marketing establishment located in Delhi, provides ROI-driven solutions and assists customers in making the most of their media spending. The company sought to be a one-of-a-kind complete online marketing solution provider with competence in performance marketing, multimedia, social, creative, and cutting-edge technology.
iCubeswire is redefining the way modern marketers identify their target customers. Their goal is to bring openness and clarity to online marketing while also helping clients in making the most of their digital spending.
Sahil Chopra launched the company in 2010 to develop an AI-based engine that will reduce the distance between the brand, agency, and the customer to a bare minimum. The technology provides pricing and reach transparency, assists businesses in growing, and generates leads and sales through an ROI-driven approach.
iCubeswire has assisted over 500 brands in the e-commerce, automotive, technology, finance, travel, hotel, and other industries in growing their businesses and achieving their digital marketing goals. 
P&G, Amazon, Flipkart, Go Air, Kotak Group, HDFC Bank, Qatar Airways, Skoda, American Express, Etihad, Air Asia, Axis Bank, ICICI Bank, Standard Chartered, Ford, Honda, Skoda, American Express, NIIT, Tata Group, Dominos, and McDonald's are their significant clients.
Conclusion
Owing to the global usage of the internet for online connectivity, social media marketing for your business is critical. With dozens of millions of users online every day, social media sites like Facebook, Twitter, LinkedIn, and YouTube provide businesses with the potential to reach an engaged and receptive audience.
Social media has evolved into the most prominent and essential virtual arena, where the platform is not only utilised for social networking but is also an ideal tool to digitally advertise your business and products.
The power of social media is indisputable, as you can reach a large number of individuals within seconds of publishing an ad, reducing costs and making sure your advertisements reach your target demographic.
With about 59 per cent of the world's population using the internet, marketers must not pass up the chance to promote on these online forums where they may reach the greatest number of potential customers when compared to print or broadcast media marketing.
With these social media outlets, you can attract potential customers with the right information at the right time, as well as put your product or brand in front of potential buyers at the right moment.
To reach out to your target demographic more effectively, you should leverage platforms that are regularly used by your customers.
Edited and published by Ashlyn Joy
Related
Top 10 Most Promising Social Media Marketing Companies in India 2022